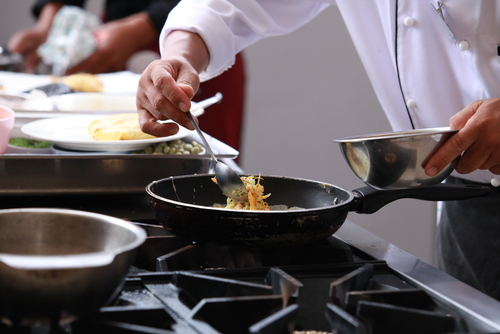 Marketing with video content for the restaurant & catering industry opens more doors than ever before.
As a marketing or communications manager for your business, you will be aware that in the mobile world, the "micro moments" shape the consumers' decisions. The touch point your video creates for the viewer, stimulates a higher level experience and becomes a primary objective in a strategy.
Your video content reflects your brand, vision and service that customers are drawn to. These are not only housed on your website but can be shared on the social platforms that consumers visit.
According to Bizeez Communications some of the best social platforms for your video content include:
Facebook
Instagram
Twitter
Pinterest
Google+
With a wide range of digital tools for food marketing, the innovative business will take hold of these opportunities and create magical 'micro moments' that will draw clients to their door.
Restaurants & Food Videos // Crystal Palace Catering
---
Crystal Palace is a second generation business who wanted to create a visual tool that would express their passion & innovation of their company. Combining an interview of father and son who manage the business, with from behind the scenes kitchen and wedding event footage, we were able achieve the results they desired. It captures the emotion that underpins the values of the business, expresses that their company are modern in menu options and are true to the philosophy of freshness. They use this clip online, share this with potential clients at personal meetings and showcase this in tasting sessions they host. It has become a versatile tool for their business.