As we head into the last month of the year and nearing Christmas, I have been more reflecting of the past and how it has shaped our company & ourselves. The season is for giving and whilst there are many religious denominations and cultural difference in our community, it warms my heart to know that difference makes us unique, but the gift of giving transpires all boundaries.
I worked out that I have been involved in volunteer organisations for over 17 years – wow! The first position I held just prior to my son being born, was as treasurer of our local playgroup. I watched the AGM as they were searching for volunteers, with only the few people who were already on the committee, sticking up their hand. At that point I thought to myself, 'well if no-one helps, we have no group!' So, I sheepishly stuck my hand up, and that was a new beginning.
On the road
From being treasurer at Rainbow Kids, to president, then moving on to the school PTFA, I found my career direction had changed in 2005 and my passion for my new profession in video production, had been fueled. After a few years as an ordinary member of the Australian Video Producer's Association, I took the leap to volunteering and supporting our membership base. This was a far larger organisation than helping in the local community, but I loved the challenge. Starting out as the role that was created for me as 'public relations' I moved to vice president. It was during this service as vice that I had been introduced to the Australian Institute of Professional Photography (AIPP).
Volunteering in an organisation is hard work – it's much like a job which can become consuming. It's not uncommon that the tasks become so burdensome that it impacts on other elements of life & business. This was the reason I met with Peter Myers, the EO of AIPP. I wanted to find out more about their structure, and if our membership type had a place with this organisation. After all, the DSLR movement allowed many people to transition from photography to video production. This was back in 2011.
Fast forward to 2017 and I have been volunteering and supporting the growth of our video membership group in the AIPP, since 2012. I am the current board advisor for video and in many ways, been the key influencer to bring this group alive. People who know me, know that I love our AIPP community who embraces photography & video. It's what I see in each member and their 'Hi Fives' to each other that inspires me to push forward. By no means am I writing this for any accolade but as a reflection of what makes me, me.
Similarly, with Dean his volunteer & support of the organisation over that past years, has been invaluable. Now Dean' charity of choice that he has supported for the last few years, is Challenge – supporting kids with cancer. From initially creating a couple of videos in 2014 to help the organisation show what they do in their centre, to now creating stories that are more personal, he regularly gives up his time to create video content that they use at their gala balls. He loves being able to use his skills to support a charity that gives so much to others.
In the new year, lead by Dean, we will be again taking our skills abroad to volunteer with an organisation called Lifestart Foundation. We will be travelling to Vietnam where we will meet up with the amazing team who support students through their educational program. It becomes the true gift of giving, when students can continue to make a difference to their own people. This will be a family project where both of our children will be involved and help us capture their stories. Our films from Lifetstart will be something to look out for in 2018!
This was one of our recent clips we created for Challenge:
https://www.facebook.com/PrefaceFilms/videos/vb.285884746990/10154579185061991/?type=2&theater
Some people think volunteering is crazy – in fact there are times I would absolutely agree and think, seriously I need to stop. But I think I'm addicted – lol. In conjunction with my volunteer work at the AIPP, I support in a more minor role, our Sunbury Women in Business community.
So why volunteer? Why give up countless hours, energy and yes sometimes money to support an organisation? Well, for me I think I am inspired by one of the great movies of the past – To Sir With Love'. As quoted in this article "I think the legacy of 'To Sir, with Love' is that one person can make a difference in the lives of others," adds Geeson. "We can all make a difference if we try."
This is what I feel is at the heart of all volunteers – to make a difference.
This is one of the videos we filmed for the AIPP in 2013. Mandarine Montgomery's words sum up how I feel about the people who we volunteer with & for – "You are all of my family!"
As we enter this festive season, I'd like to acknowledge all the volunteers in all organisations out there, and give a massive shout out to you all!
Thank you for reading my blog.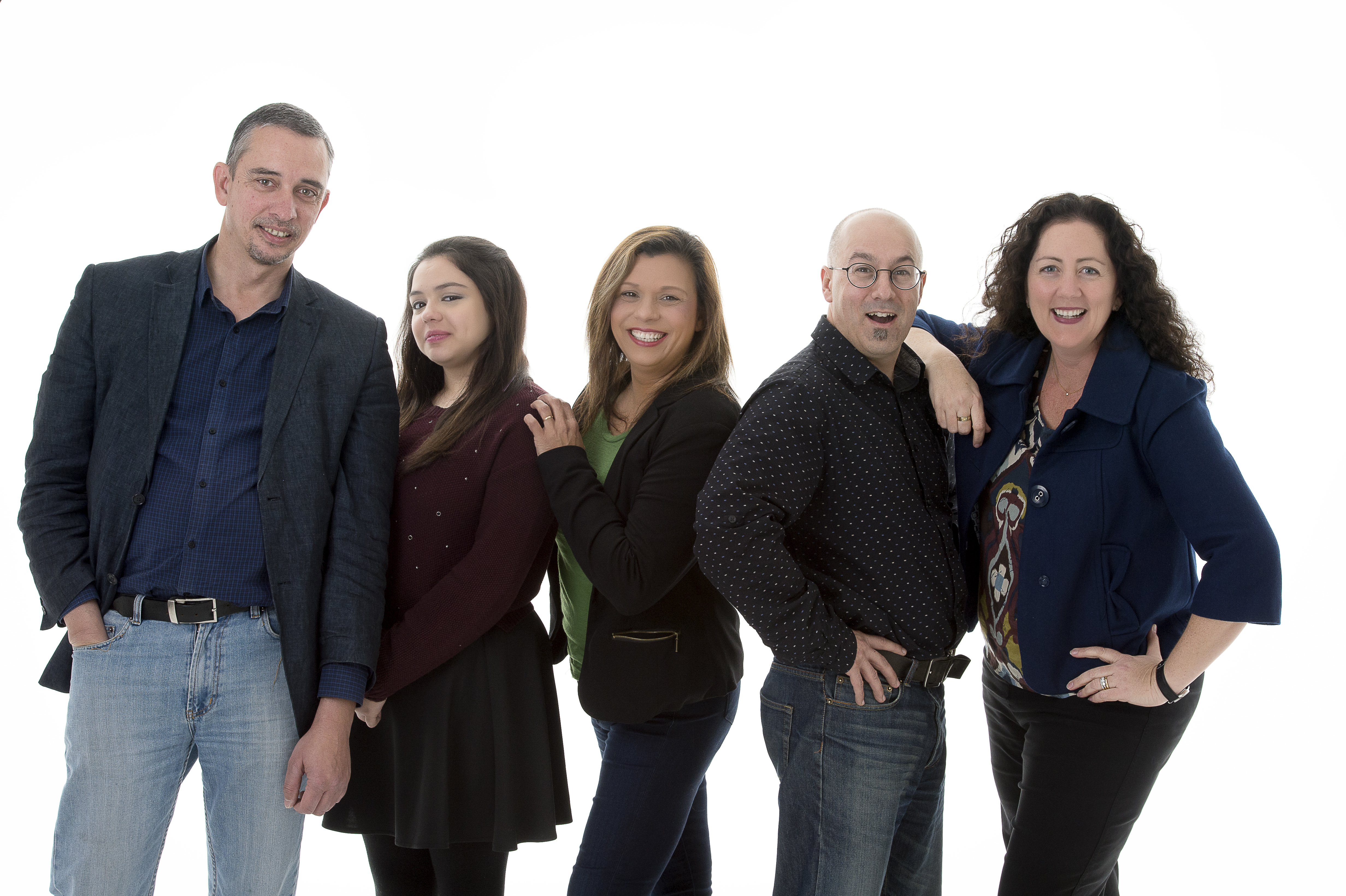 My name is Rochelle and I create stunning Melbourne corporate cinematography with my team at Preface Films. I'm the one in the middle.