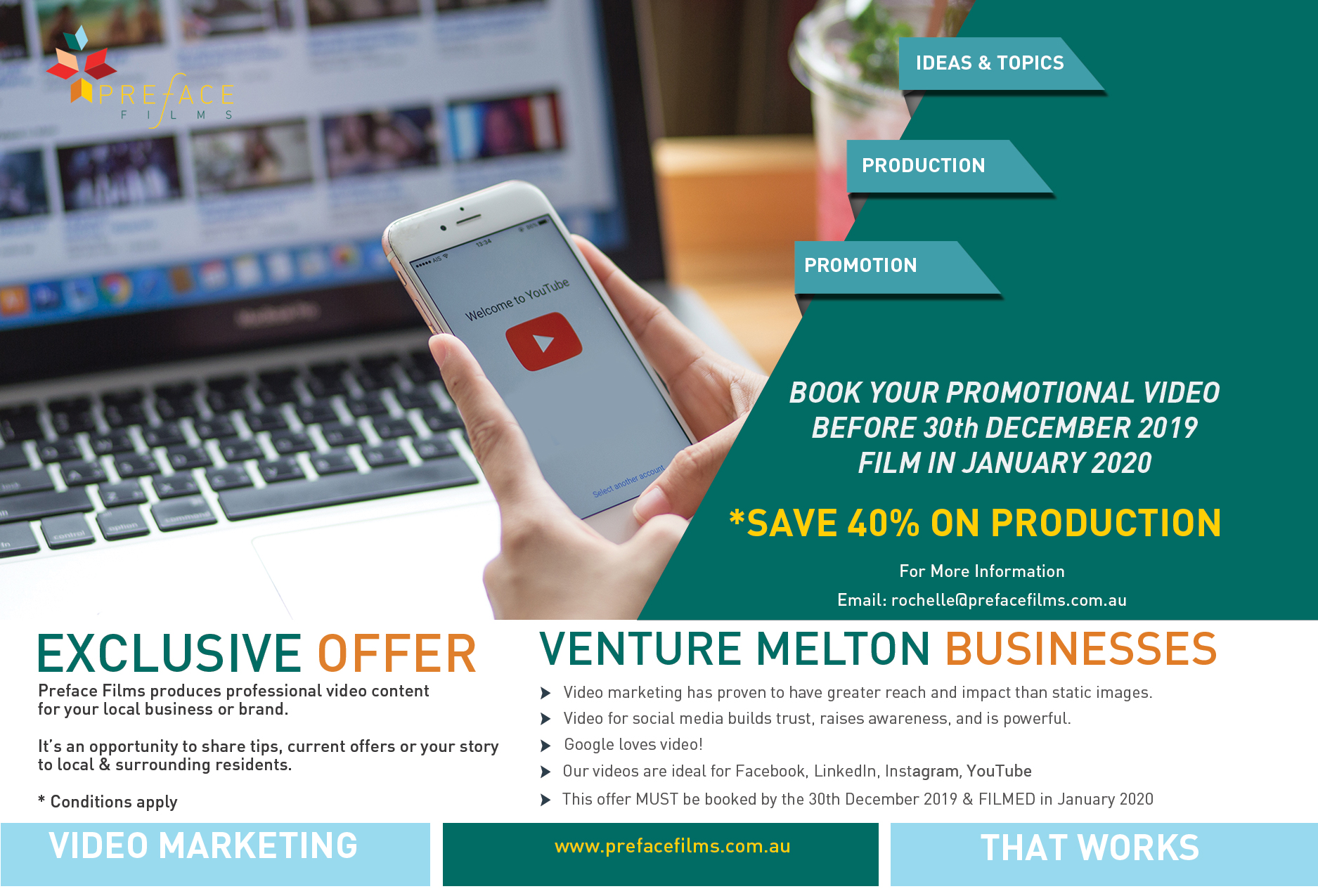 Ask us for a quote, book us before December 2019, film in January 2020 and SAVE 40%
Networking for me (Rochelle) is one of the enjoyable parts of my business…I love meeting new people.
Whilst working on our Sunbury Local Businesses project and meeting up with one of the Melton Council staff at an event, we had the opportunity to create some videos that were geared at supporting Melton's local businesses. Venture Melton is run by the council, and is a local group of savvy business owners who come together to learn, be inspired and network.
Our first networking event that we attended was in August 2019, where a lovely lady, Mayada from Sweet Mayada Cakes, pitched her business. Arising from various conversations, we formed an alliance to take her key message of her pitch and converted it into a story. On November 20th 2019. I will be pitching to the businesses in the room. It's not the first time I have spoken in front of people but will be the first group of that size – nervous – Hell Yeah!!!
So for Venture Melton Members ONLY, we have a special offer.
Book a video production by the 30th December 2019 which must be filmed in January 2020, to receive a 40% discount on the production costs.
It excluded actors, professional voice overs, character animation, location costs and permits, but covers all our personal costs that we typically offer for all our clients.
There are so many types of videos that we can produce for you.
Contact us for a quote.