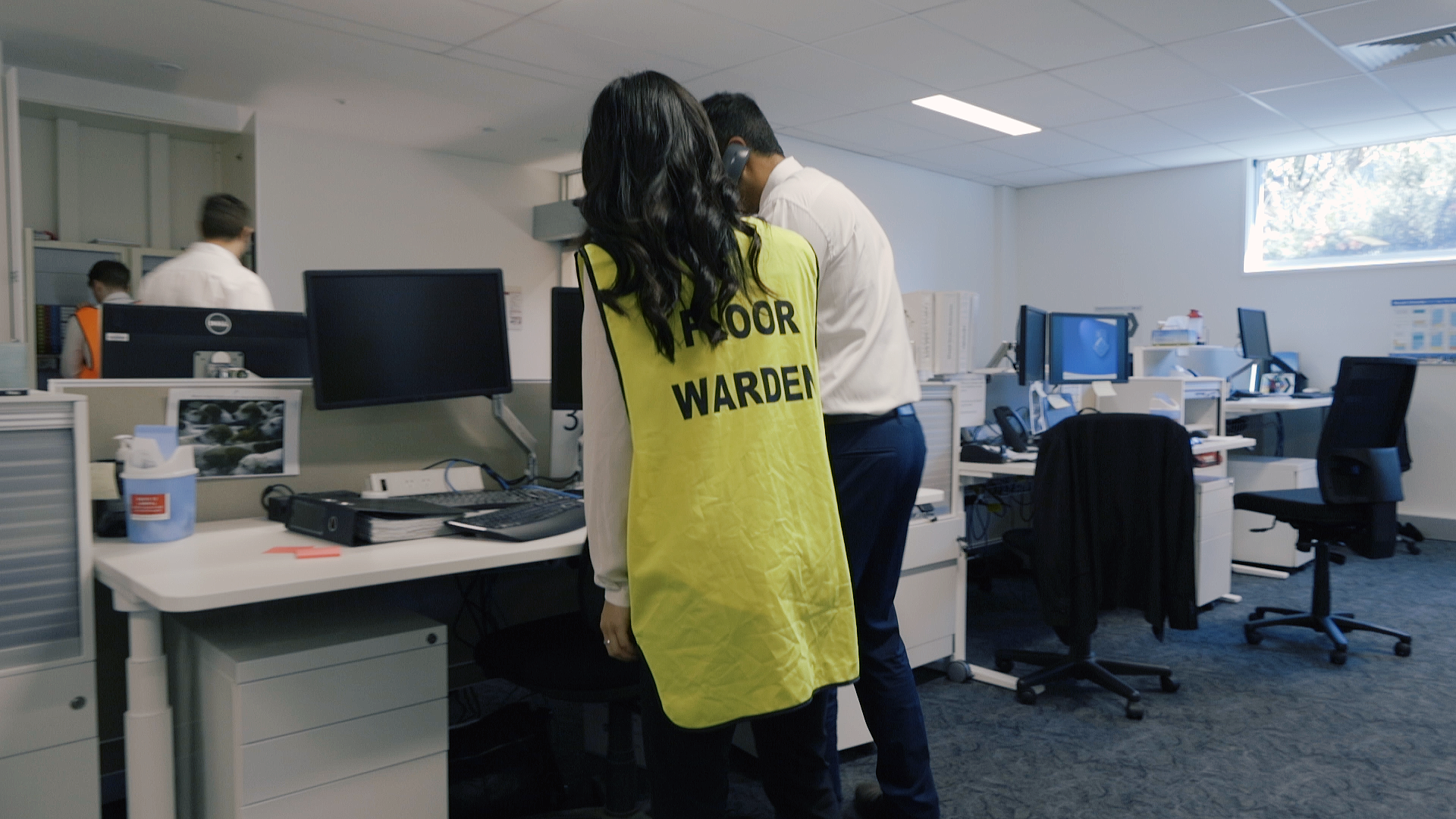 Safety at Work has become an increasingly important priority for Australian organisations. The Safe at Work website reminds us that "every worker has a right to work in a safe environment and expect to come home from work in the same state of health as they left".
Monash University is an example of an employer who genuinely cares for their workers, with the OH&S department dedicated to providing a safe workplace and training for 80,000 staff. Preface Films is very proud to partner the OH&S department as they've transitioned from PowerPoint based training to providing learners with content they can engage with on a more meaningful level.
As part of ongoing training projects, Monash University have been developing eLearning programs that introduce video as a pathway to increase learner engagement and recall. By achieving learning outcomes in a 'next level' way, we're thrilled with the outcomes, both internally for the Monash community and externally via an award.
Having entered some recent work into the Australian Video Producers Awards, the Monash OH&S Department's "Day in the Life of" video content was awarded 'Winner – Induction Video' category. This is a huge feather in their cap and it was a proud moment to receive this accolade.
To acknowledge these great outcomes, I took the opportunity to congratulate John Hayman OHS Consultant, and asked him to share his thoughts about how Monash's training has developed over the last few years. His research and findings discovered gaps in delivering content and retention. It reaffirms that notion that combining factual and actionable content where consequences can be explored through video, is a highly effective approach in OH&S training.
Why Safety Matters in the Workplace
Having worked for many large organisations before we established Preface Films in 2005, I often draw on lessons learnt from previous roles to inform the strategic direction I recommend to clients. My extensive professional experience also helps me provide meaningful and relevant video content, accurately representing the stories we wish to share.
For my first job, my training was 'on the job', mastering the soft serve machine at Myers Melbourne. Whether it was the chocolate dipped or nut combination, any incidents (like minor scolds from the pot that melted the dipping chocolate) were a lesson learnt.
When studying at university I moved on to working at the lawn mower and power tool department, which required a lot more product and technical knowledge. If my memory serves me correctly, reading manuals and ticking off that I'd completed the learning was the general strategy for OH&S training. Computer training was still not common place so it was excusable that it was a more laborious task. Management in this department were much more diligent in record keeping so training was something we had to do, and was monitored.
When I then went on to work at the NAB, I recall various training methods from the mandatory online tutorials right through to the introduction of NAB TV. After watching one of the first broadcasts I thought "Wow now this is cool! Taking a news broadcasting approach beats sitting in front of a computer doing training any day."
While we did sometimes debrief the learnings, online learning with multiple choice responses for training was still an approach that was used and training was not particularly engaging for the learners. I'm hopeful that this has since changed.
I ran Preface Films while also teaching at Victoria University for quite a few years and remember having to sit at my desk to complete OH&S training modules. Oh, how tedious it was if you got something wrong! Thankfully, we still had manuals to go back and read through for the correct response.
It is these experiences that have helped inform my approach when working with the Monash University team.
The Opportunity to Engage Learners through Video Content
Needless to say, when I first met John from Monash OH&S Department and he shared his findings from the research he undertook into best practice learning across the globe, I was excited! Monash engaged Preface Films to help them lift their training game and provide world class training that enabled people to experience first hand, via creative video training, the key experiences as they related to their desired training outcomes.
How has this approach been received? John says "it's been absolutely phenomenal", moving from a traditionally based methodology where learners had to sit down and watch a powerpoint video for 45 minutes, to experiencing a day in the life of an actual inductee. John believes this experience provides a lasting memory, and being able to recall key points in the training video is a powerful technique and delivery methodology that's been very well received across the organisation.
With over 80,000 staff and 80,000 students, Monash's OH&S e-learning provides an easy mechanism for people to engage with the learning material and content. John is confident there's enough customisation for learners to feel like they can relate to and engage with the content.
By incorporating videography and branch scenarios, people are able to learn in real time and can make their own cognitive decisions during training. Using videography to see yourself walking around from the first person point of view, viewing and experiencing the hazards, is highly effective.
The end result means that the visual experience provided via the video content ensures the memory is more likely stick around and be recalled when it really matters!
Experience the Transformation for Learners
In this interview with John, he shares his thoughts on how effective his has been, and we share some of the footage from the award winning Monash OH&S Department's "Day in the Life of" video. The strategic development of the video, implementing our vision and working with actors and staff required a significant amount of time to orchestrate and has certainly been worthwhile.
Would you like to transform your staff training results?
If you are working in OH&S training and your organisation would like to explore how you can better engage learners through video content by creating a platform that will be memorable, we would love to speak with you. I can partner with your eLearning company to craft content that meets your needs and achieve the goals you want for your learners.
Complimentary Consultation
If you would like a 1 hour complimentary consultation to talk about how to better reach your audience and achieve your goals, please email or call us today.
Email: info@prefacefilms.com.au
Call: 03 97408018